Hanging out at the coffee shop is something that takes up a considerable amount of our time each day and often, a trip to the coffee shop around the block with friends is an absolute must after a long, hard day. But each one of us has our own preference when it comes to the coffee house we love. Sometimes it is about the ambiance and on other occasions, it is about proximity. For those who love a coffee shop that feels a touch different and has a stunning modern, minimal vibe, this gorgeous space in South Korea is absolutely perfect. Dubbed Ilil Coffee and designed by ATMOROUND, it is concrete that ends up shaping much of the interior and exterior as well!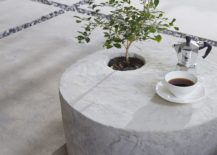 Bringing softness to the otherwise minimal and polished space is natural greenery, a central area that is filled with gravel and pops of bright color in the form of the yellow bench cushions and other accessories. There is a balance between the old and the new here with both the worlds finding effortless expression. The coffee bar and the general area feel like a typical home in the neighborhood with a large living section, dining area and the central serving zone itself. You can choose your favorite nook here, rest, relax and catch up with your mates as you sip away at the coffee. [Photography: Park woo-jin]
Designers constantly reexamined their ideas to show customers different perspectives, and this enabled customers to embrace new ideas into their daily lives. As it is near a residential area, bringing in the features of home was key to the design. The coffee bar was designed to act as a dinner table where baristas can communicate with their customers. The coffee maker, Moka pot, is placed on the stove in front of the table for customers to see how things they used in their homes can be used in other ways.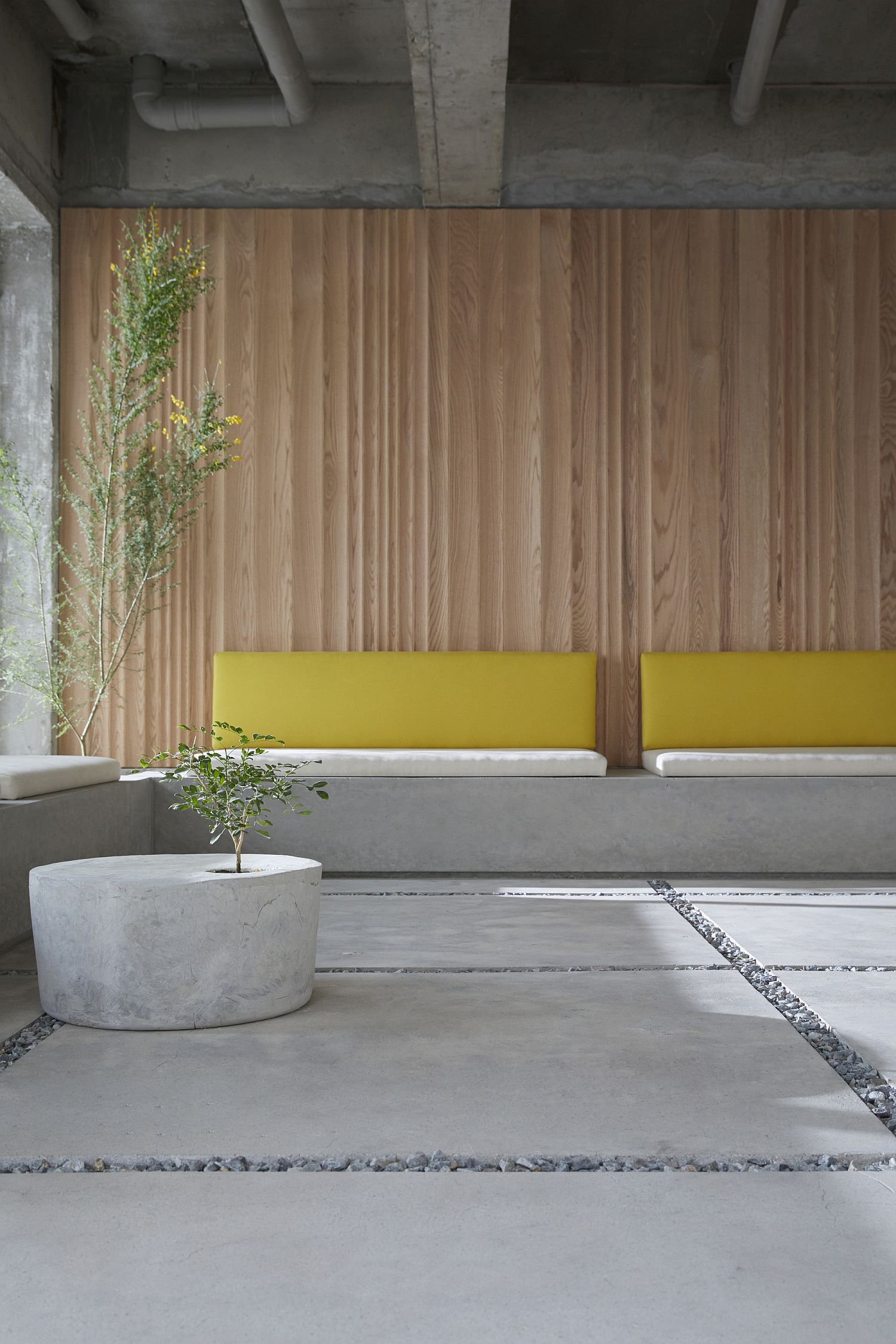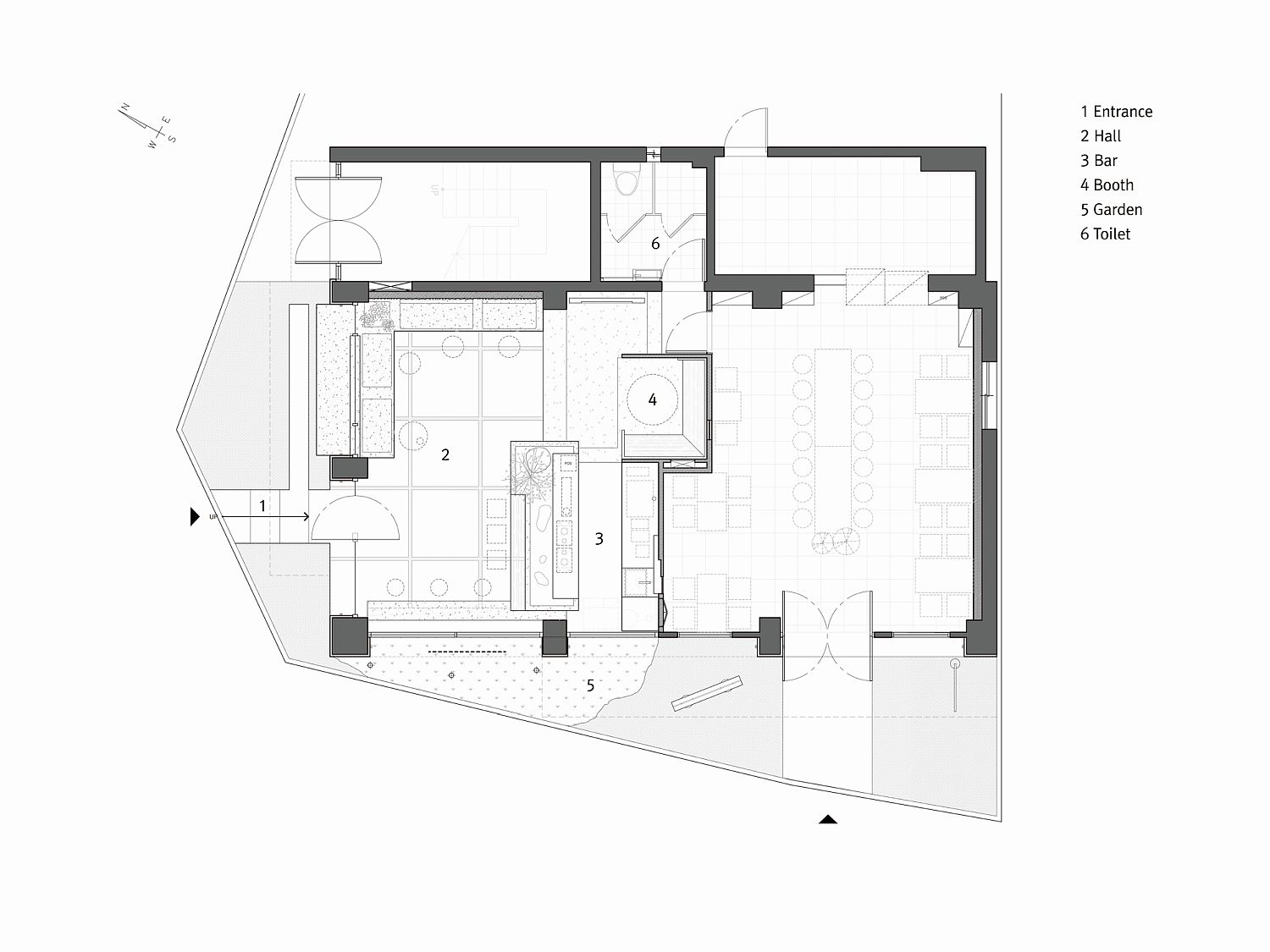 You're reading Modern Minimal Coffee House in South Korea Brings Outdoors Inside, originally posted on Decoist. If you enjoyed this post, be sure to follow Decoist on Twitter, Facebook and Pinterest.